NYPD Searching For Couple Who Lost Ring During Times Square Proposal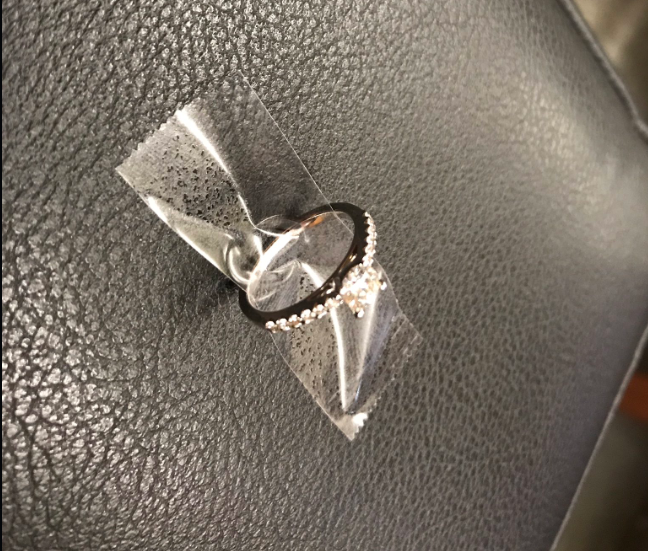 Love is a powerful thing. It can even help a engagement ring survive the Mordor-esque bounds of the New York City sewer system.
Police in New York City say they're hunting for a happy couple who happened to have an unfortunate accident. CCTV cameras caught the moments after the man popped the question in the middle of Times Square (as one does), lost hold of the engagement ring. Video shows the man dropping to one knee to try and rescue the ring himself, but finds it impossible. The woman (we don't know if she said 'yes' by the way) crouches down to try and help, but they don't have any luck.
The man can be seen lying down on the New York City street trying to reach the jewelry, but again, they don't have any luck.
After officers watched the footage, they were able to fish the ring out from the grate, and get it cleaned up for the couple. Now, they're on a quest to return the ring to the rightful owners.
"WANTED for dropping his fiancée's ring in Times Square! She said Yes- but he was so excited that he dropped the ring in a grate," the NYPD News twitter account posted on Saturday. "Our @NYPDSpecialops Officers rescued it & would like to return it to the happy couple."
The footage was taken shortly before midnight on Friday and was released by police on Saturday.
For now, the ring remains unclaimed according to the NYPD Deputy Commissioner's Office. But, we remain confident in the NYPD and the fellowship of the engagement ring.
The NYPD is asking anyone who might recognize the couple to call 1-877-577-TIPS or get in touch through the department's @NYPDTips Twitter account.
Photo: NYPD