Rescuers Trying To Save Boy Who Has Been Trapped In Well For Three Days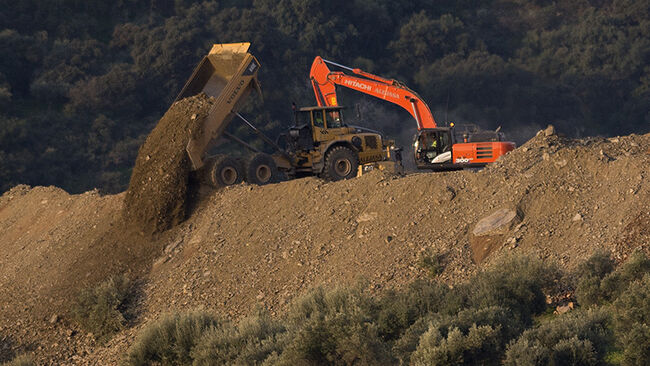 Rescuers are working against the clock as they try to save a two-year-old boy who fell down a well in southern Spain. Julen Rosello fell down the 360-foot well three days ago after wandering away from his parents while they were preparing for a picnic. The hole is just 15 inches wide, making it impossible for rescue workers to climb down to find him.
Hundreds of emergency workers have been trying to devise a way to get down the hole and tried lowering a camera down to find signs of the toddler. They were able to find pieces of candy and strands of his hair, but the well became too narrow for the camera while it was still over 100 feet from the bottom.
"My wife is broken," the boy's father, Jose Rosello, told reporters. "We are dead inside. But we hope we have an angel to get my son out of there."
Officials have reached out to the firm that helped rescue 33 Chilean miners who were trapped underground for months and hope to use specialized equipment to locate the young boy.
Workers continue to dig into the rock hoping to create a shaft large enough to send rescuers down to look for the boy. The drilling is slow because of hardened soil and rocks but they expect that to be done in the next 24 to 48 hours.
"It feels like we have been waiting for months," Rosello said. "We are not going to give up."
Photo: Getty Images